We Are Open:
Monday - Friday
10:30 AM - 9:00 PM
Saturday
11:00 AM - 9:00 PM
Learn More About
ANGELOS PIZZERIA
ANGELOS PIZZERIA Casual Italian Dining and take-out is a locally owned and operated family Italian restaurant. We have been in the Boalsburg area for almost 20 years serving the local community.
ANGELOS PIZZERIA Casual Italian Dining is named after our father who created many of the recipes we use in our restaurant. His mouthwatering Italian recipes have been passed down through the family and continue to bring joy to our customers every single day.
We look forward to sharing our passion for great Italian food with you and your family!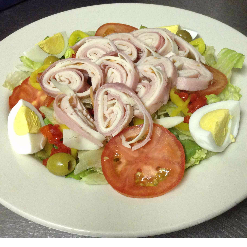 See What Customers Are Saying!
"ANGELOS PIZZERIA is a shining example of classic Italian cooking! This family owned establishment doesn't look to impress with countless variety, but prefers to use outstanding ingredients and tried-and-true preparation.